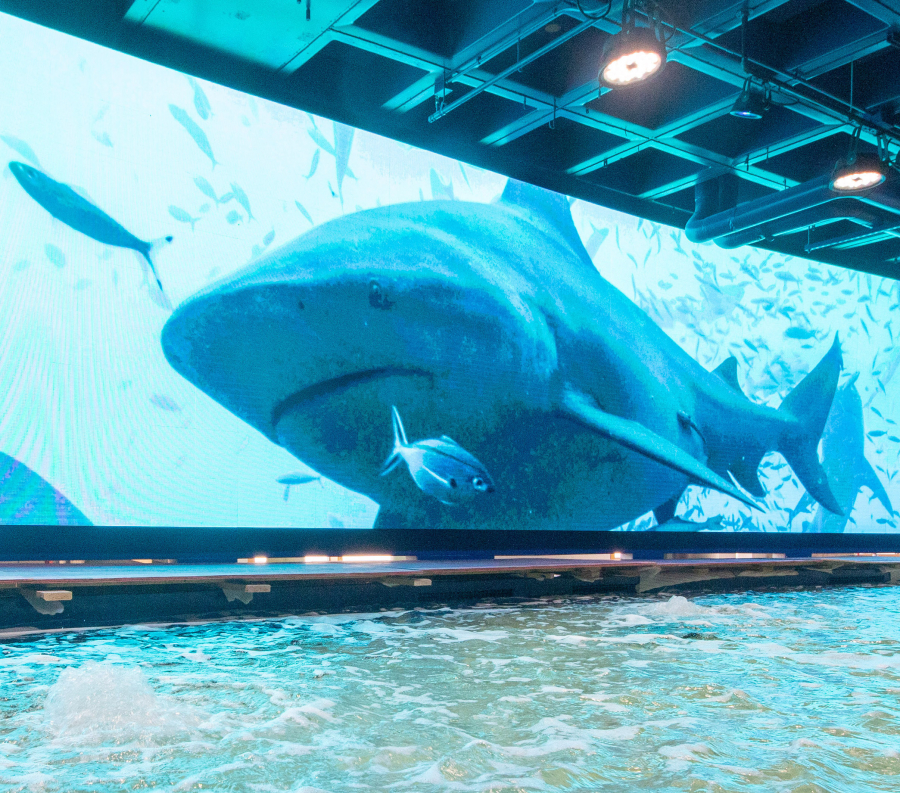 Shark Discovery, the hands-on 13,000-gallon shark and ray touchpool, opened at Audubon Aquarium this summer, and features a variety of sharks and rays for a state-of-the-art experience.

The new pool measures approximately 60 feet in length, and is 16 feet at its widest point—six times the size of the previous stingray touchpool at the Aquarium. A massive LED screen running the entire length of the pool features a variety of sharks, rays, and fish to highlight the diversity of the ocean.

The habitat will be home to a number of shark and ray species, including white spotted bamboo shark, epaulette shark, southern stingray, coral cat shark, bullnose ray, blue-spotted stingray, and cownose stingray. In fact, a stingray was recently born on Aug. 29, 2021 at the Aquarium and was named "Ida," after the hurricane that recently impacted southern Louisiana, including New Orleans.

"Sharks play a vital role in top-down maintenance of ocean ecosystems around the world," said Senior Vice President and Managing Director of Audubon Aquarium of the Americas Rich Toth. "Globally, shark and ray species are threatened with extinction largely due to overfishing and other unsustainable human practices."

As a member of the Association of Zoos and Aquariums (AZA), Audubon Aquarium has partnered with fellow member organizations to help SAFE (Saving Animals from Extinction). AZA SAFE provides a new approach for collaborative conservation with a Conservation Action Plan, including specific projects, goals, and actions to address the needs of each species, including sharks and rays.

By fostering a connection to marine life through hands-on interaction with sharks, Audubon hopes to encourage an appreciation for the often misunderstood, but essential, species. The goal of the new experience is help guests realize that sharks have far more to fear from humans than humans do from them.

Toth added, "Our hope is that by reaching into the touchpool creates a connection, sparking action to protect marine life and the ocean."

Get ready for some jaw-dropping fun all while doing a world of good for sharks and rays!